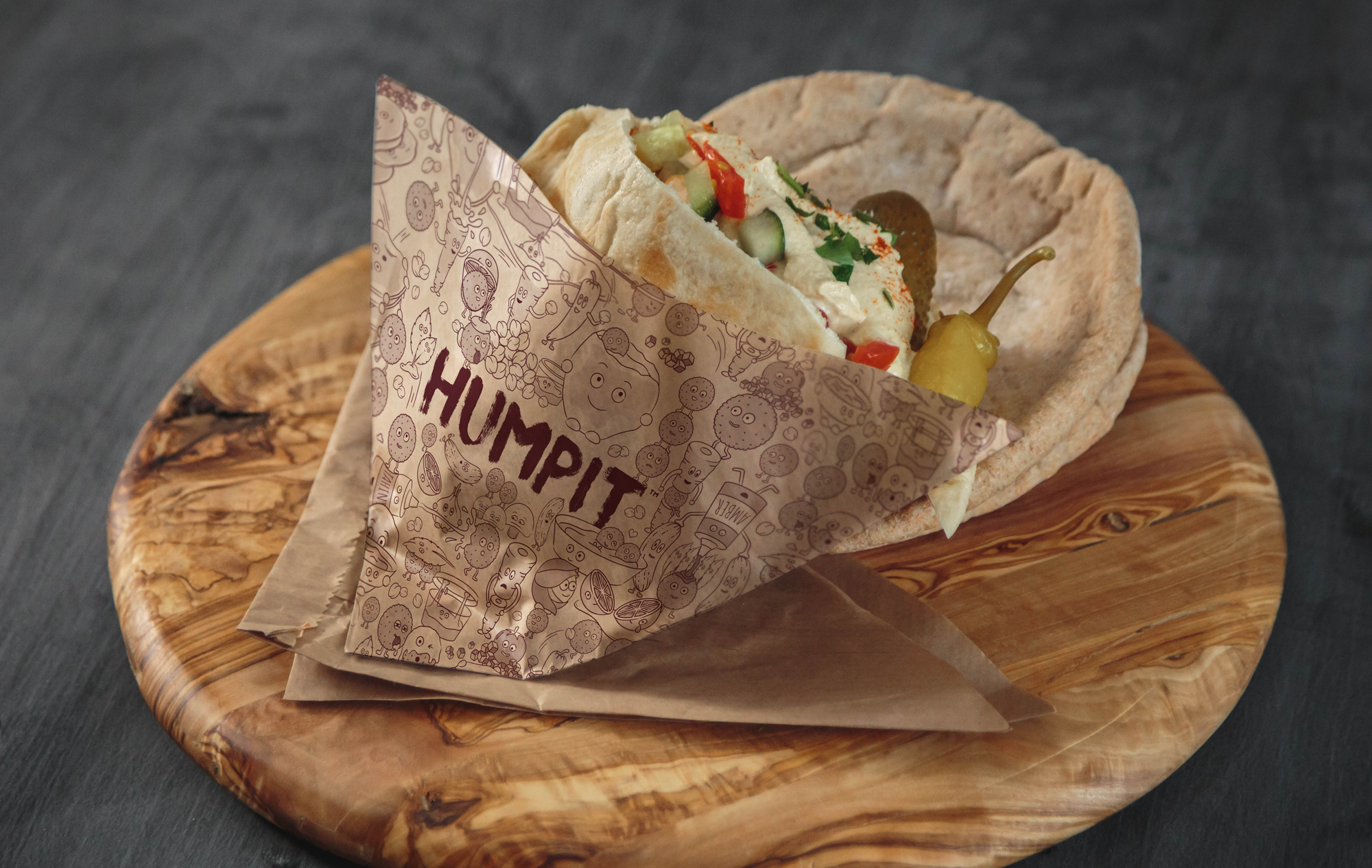 Naturally, we thought that humanising all of Humpit's ingredients and delicious offerings would be a fantastic idea…and who doesn't love a cheeky little pickle right? From mischievous falafel men to an illustrious mint leaf we created a whole Humpit world of shenanigans and used these little dudes to adorn their packaging and limited edition t-shirts.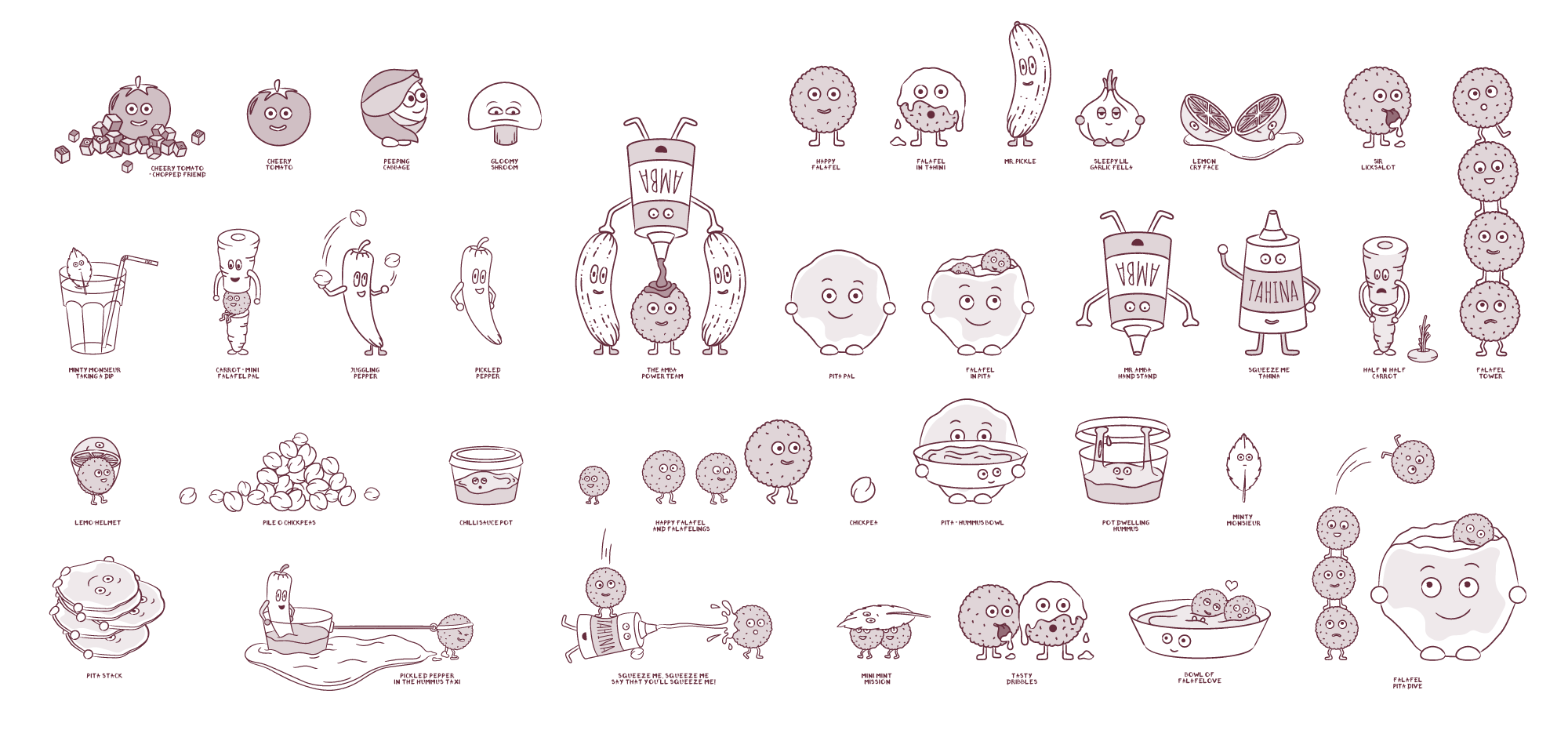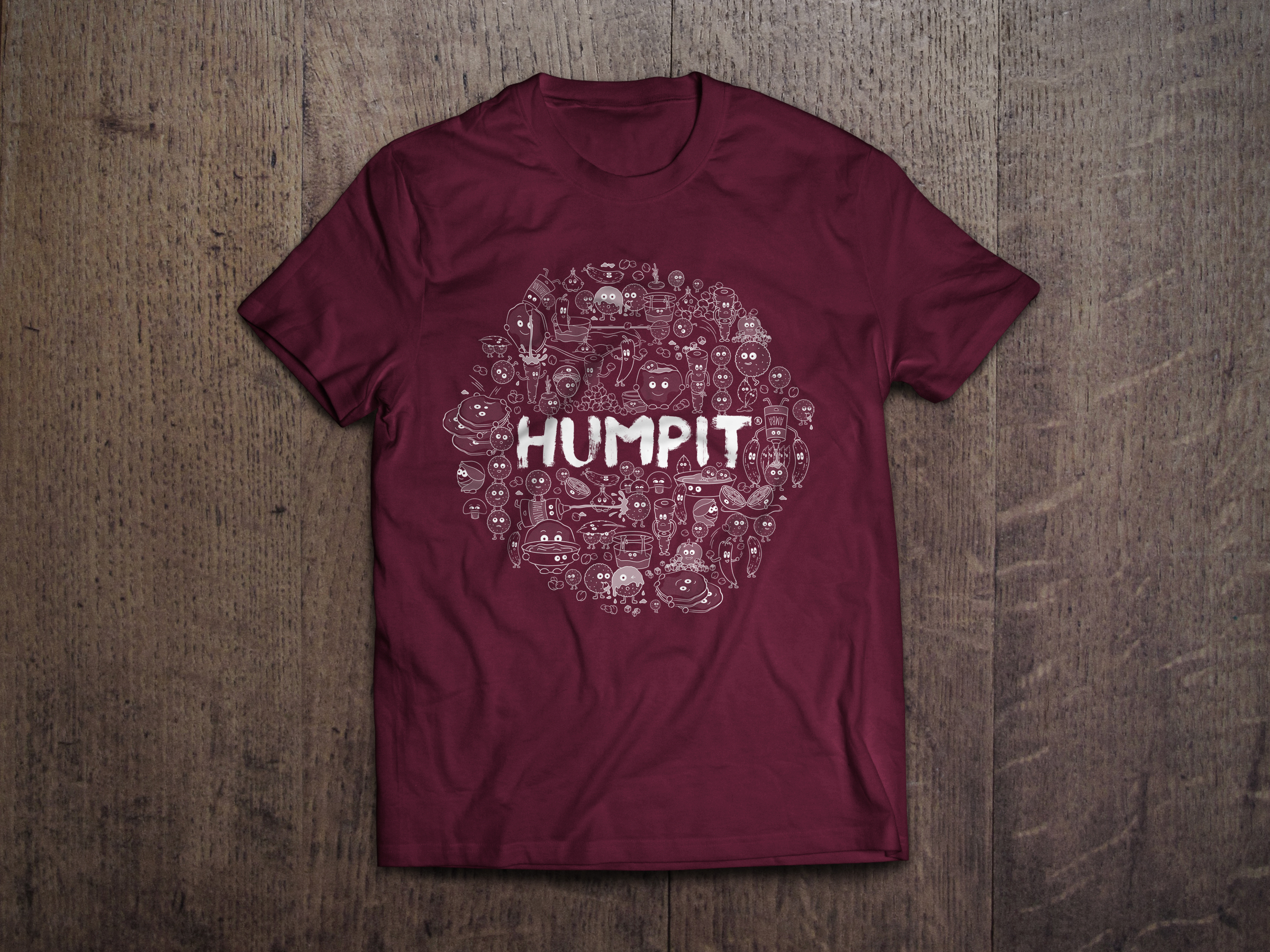 Starting with an idea born from our own experience with the brand we made a video to help potential customers get a feel for what a 'Humpit' really is. Whenever we told friends or colleagues we were 'off for a Humpit' for lunch, we were almost always met with the question 'What's a Humpit?'. Keeping the fun personality of the brand we chose a bunch of visual metaphors, with a few raw ingredients thrown in, to tell the story instead. From an awesome afro hair-do to a dog in a tutu, the video should hopefully give you a feeling of what Humpit is all about and also tempt you to try it out for yourselves.
From packaging to flyers we've been getting busy 😉 developing packaging for Humpit's new take away range of tahina cookies and their signature Amba sauce we wanted to keep the visual style consistent with the brand; casual, fast and to the point utilising the messy swash style that you can find in their logo. WhiteBox also got involved in launching their latest product, the Hummus-Shake (yeh that's what we thought at first, but it's actually an unexpected little taste bomb). Complete with label design, marketing materials and a video you can now try the beautiful oddity yourself in stores.